ADULT SURF CAMPS (CAMPING)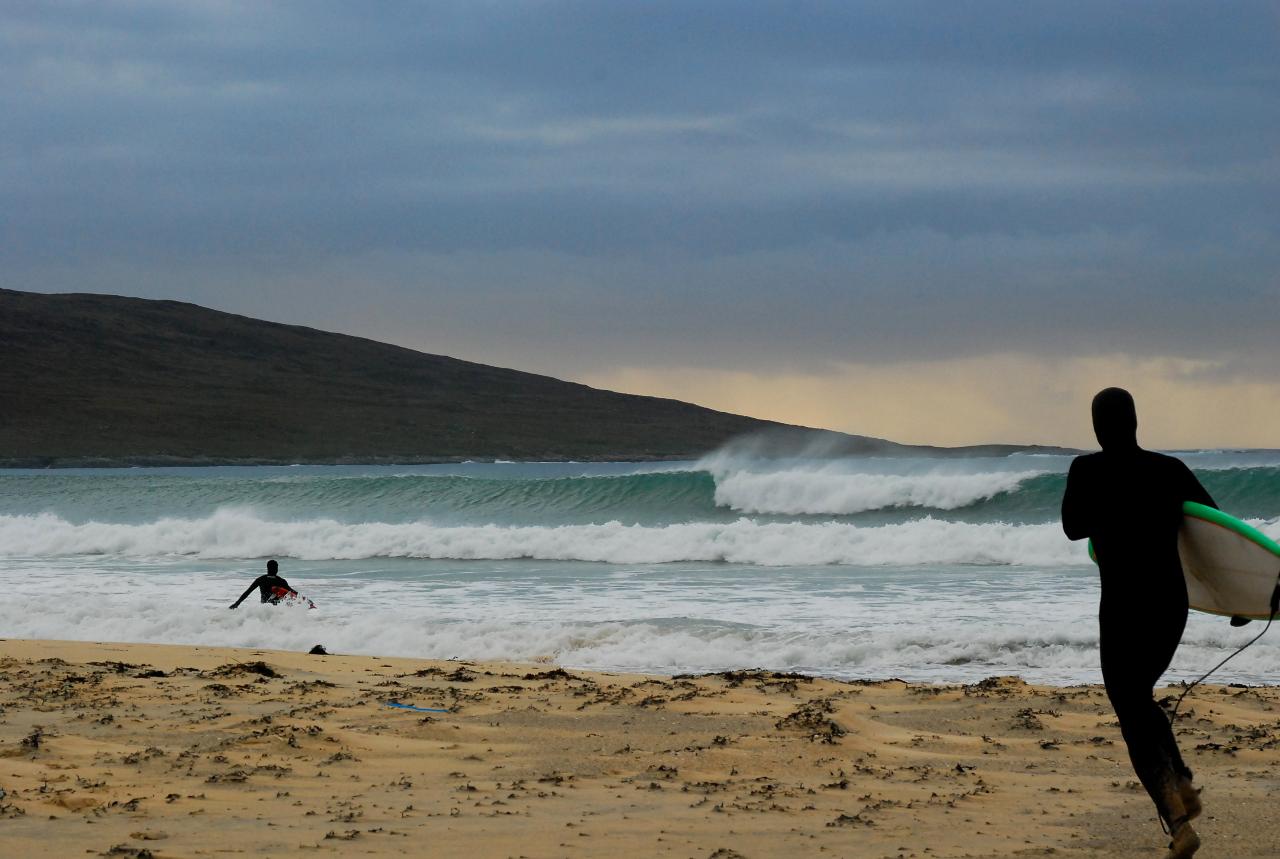 Duration: 5 Days (approx.)
Product code: ASCC2020
COAST TO COAST SURF CAMPS (CAMPING)
This year we are having to be a little bit more flexiblity to our destination. Our aim is to run the surf camps on the Hebrides or the North coast as planned but due to CV19 we are awaiting guidance by the government and being respectful to the communities in these areas. The latest updates indicate travel and number restrictions will be lifted by the time our tours are scheduled to start and 15th July is the date that Tourism can start in Scotland so we feel confident our scheduled tours will be good to run.
THE SURF CAMP
Our experienced surf instructors are knowledgeable of all parts of Scotland - east, west and north and we aim to chase the waves, this year we have an element of freedom with low group sizes this could work to our advantage chasing the best waves for your ability in Scotland. All our coastlines have beautiful empty beaches if you know where to go.

We offer a structured week with high quality instruction. Morning group lessons with the afternoon supervised free surfs! Time to relax or surf to your arms can't move with our staff enjoying individual tips. The evenings are spent by beach fires, watching sunsets, relaxing, surfing again!
INCLUDED

Five full days surf coaching (Monday to Friday).

Guides to the best places to surf each day, have fun and eat.

All surf equipment provided if required (* We are assuming phase 3 or phase 4 at this stage and that equipment hire will be allowed under government guidance).
NOT INCLUDED

Food, tents, ferry tickets, transport and campsite fees.
MEETING POINT

Will depend on the end location.
INSURANCES
It goes without saying that we are living in unusual circumstances. We would advise as such that you get insurance for any eventuality. Coast to Coast take no responsibility for any extra costs with regard to travel or accommodation that maybe required for you to meet us in the event that we cannot run the surf camp due to government guidelines or any other external factor out with Coast to Coast's control (for example terrorism/ war/ natural disasters/ pandemics etc etc)
ENVIRONMENT
All our surf camps have a commitment by Coast to Coast to address the carbon footprint. We will plant one tree for every customer that books a surf camp at trees for life. We recognise this year is a little different with the need for customers to bring their own transport, so we will contribute a second tree for every tour. The link to our corporate grove is here - https://treesforlife.org.uk/groves/120062/.
COAST TO COAST NEW HEALTH AND SAFETY POLICIES
You can check out the latest information on our new safety procedures on https://www.c2csurfschool.com/covid19/ . Government advice is changing weekly, so we hope to be able to reduce safety measures over time.
Please be aware you must pay, book and give details in advance (all non contact). You must follow physical distancing and at stages we may ask you to wear your own personal ppe (eg. barrier masks by beach fires or if sharing surf vehicles). Will approach this based on government guidelines at the time in Scotland. We will ensure hand cleaning solution is available throughout the week.
Any use of facilities such as campsites will be done in direct contract with the campsite provider and we take no responsibility for the facility management or its procedures.
For Coast to Coast's general terms of trade and privacy statements please click www.c2csurfschool.com/terms/

If you have any further questions. Get in touch by email (surf@c2csurfschool.com) or call (07971990361) to find out dates.