EQUIPMENT HIRE 2022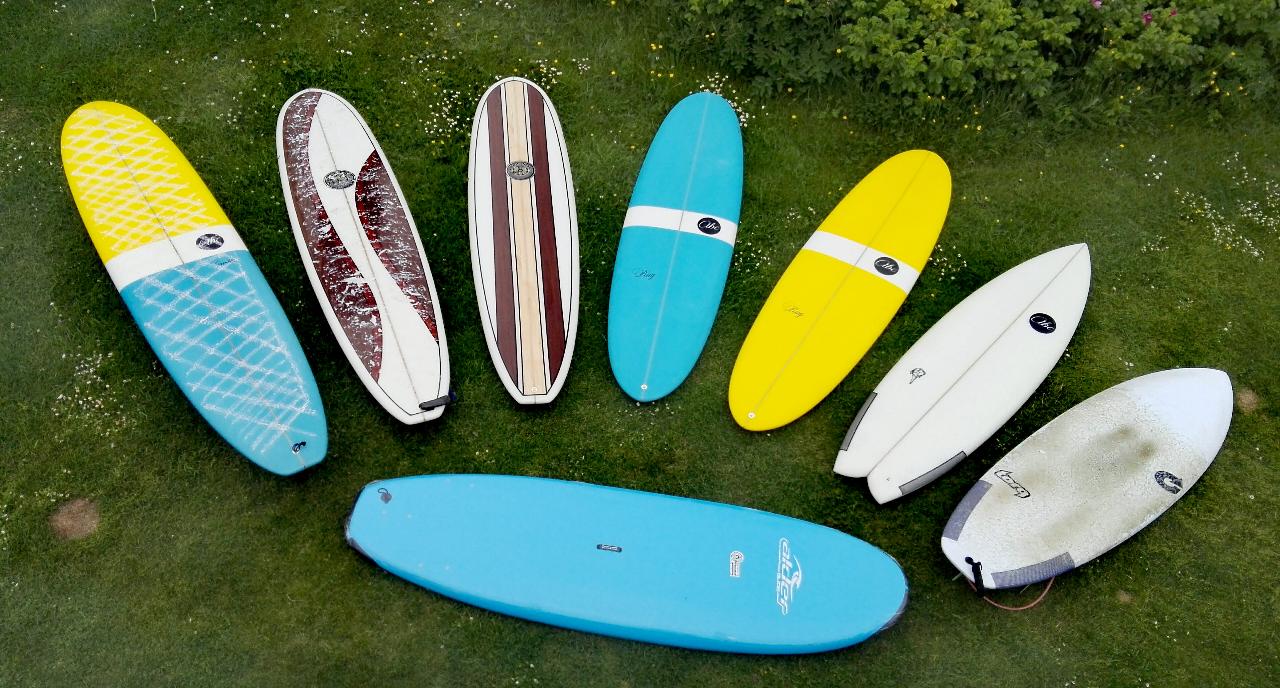 Durata: 120 Minuti (circa)
Luogo: Dunbar, East Lothian
Codice prodotto: HMIX
Beginner Soft Boards : We have a wide range of soft surf boards from 6ft to 9ft ideal for beginners to suit all shapes and sizes.

Improver and Intermediate hard boards : We also have torq hard boards in 8ft and 9ft for those with control that want a little more speed and flow!

Specialist Surf boards : We have a few specialist hard boards from firewire, including excellent grovellors and specialist longboards

Wetsuits : All our wetsuits are 5mm and top of the range wetsuits for all year round Scottish use . Our accessories are also high quality, with boots, hoods and mitts included in the price depending on water temperatures to keep you warm in the water year round. When hiring a Wetsuit accessories are included.

Basic water temps : 12c-18c Wetsuit only June-September. 10c-13c Wetsuit and boots May, October. 5c-10c Wetsuit, boots, hood and mitt November to April.
Extra Accessories : You should only book accessories if you are NOT hiring a board or a wetsuit (as included in a normal wetsuit of board booking). Boots, hood and gloves are the accessories you can hire and are needed from September to May.

Bodyboards : We use Alder bodyboards for rental in small to big surf!

Skateboards : We hire a range of surfskate boards including carver surfskate boards ideal for land training practice.

Stand Up Paddleboards : We hire Alder and Red Paddle SUP's.
Snorkelling : we supply snorkelling masks and swim fins

We also require a deposit on all hires (in the form of personal ID – driving license/ passport etc)

HIRE RULES
All hires must have had a lesson before or be looked after by someone with skill and knowledge in the sport they are doing.
All hires must sign a waiver.

Surf and bodyboard must understand the basics of how RIPs work, understand surf safety and what Wave Etiquette is.
SUP hires must understand wind and safety at sea and take mobile communication with them.
Skateboarders must have basic control and have done the beginner surf skate classes.
Snorkel hires must be able to swim 100m and have access to emergency communication

Under 16's must have adult supervision.
Customers must ensure prior to hiring that they are not suffering from alcohol or drug abuse or any medical condition that would make it dangerous to participate.
Hirers must be able to swim at least 50m for beach based hires and 100m if snorkelling or paddleboarding.

On the odd occasion hires can be cancelled due to extreme weather - wind/ thunder lightening, flooding or really big swell or flat conditions. We try whenever possible to contact in advance but on marginal calls this can be done on the day and occasionally at the start of a hire period based on realtime feedback from senior instructors. We apologise in advance If this happens. Hires can be rescheduled or refunded.

Hire session last for 2 hours. The late return may be charged.
DAMAGED HIRE EQUIPMENT
Any damage/loss must be reported immediately and the customer will be responsible for the damage/loss occurring. Customers also agree to compensate Coast to Coast, for any and all loss of or damage to the hired equipment including, if required, the replacement of the hired equipment and authorise coast to coast to apply charges to the fee.
If by any chance you do damage the equipment such as ; dents, chips and deep scratches, loss of fins, fin plugs, leash, leash plugs, snaping skate boards or puncturing a paddle board. Payment will be at cost of repair or replacement whichever is cheaper. If equipment is lost or damaged beyond repair the customer will be charged at the full replacement cost.
Failure to return hire equipment may be the subject criminal complaint for theft against the practice of civil responsibility of the contract between the parties.
If you deliver the rented equipment after the time period of rental has expired you also agree to pay any additional charge for that period of time. Please note we are often full so it is important to return equipment on time otherwise fellow hirers may suffer.