JUNIOR (12-16YRS) HOLIDAY SURF COURSES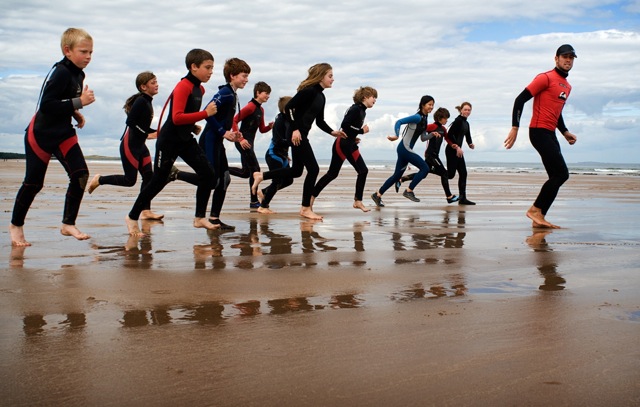 Duración: 4 Días (aproximadamente)
Ubicación: Dunbar, East Lothian
Código de producto: JUNIORCOURSE
These holiday courses prioritise fun, skill building, safety and environmental knowledge.
Whether entering the surf for the first time or an advanced junior improving turns! The aim is to build skills specific to their level and fitness. Courses offer surfing, SUP or swimming, climbing and jumping in our coasteering zones or surf skate and we go into depth about safety (e.g. knowledge of rips and how to rescue) and the environment (beach cleans and plastic pollution).
Courses run Monday to Thursday in the morning or afternoon with each session lasting two hours, and is great way for the young surfers to get outdoors, meeting others and learn new skills!

Every year we have also made a commitment to plant a tree for every child booking on our holiday courses or surf camps.
How to put on a wetsuit and carry a board?
Please look out for a future emails with short videos to show useful tips on getting our wetsuits on efficiently and carrying equipment.
Coast to Coast New Health and Safety Procedures
You can check out the latest information on our new safety procedures on https://www.c2csurfschool.com/covid19/ . Government advice is changing weekly, so we hope to be able to reduce safety measures over time.